Custom Stained Glass Windows, Panels and Doors.
Committed to designing and creating authentic, high quality products at a great price, with one of the fastest lead times available, has made us the leading supplier of custom stained glass windows nationwide.
Handcrafted & Custom-made Stained Glass Windows
Free Shipping nationwide!
Browse through our website for patterns, send us an image of your liking, or simply give us your own ideas and we will create the most outstanding stained glass just for you.
What our Clients Say about Us
Reviews from our customers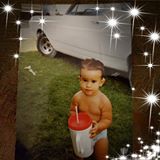 Kimberly Miller
December 31, 2018 via Facebook
Couldn't be more pleased with our experience. We ordered a custom size, new construction window and LOVE LOVE LOVE how it turned out. Service was excellent and the product exceeded our expectations. If you are looking for something custom for your house, you can't go wrong with this company.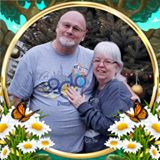 Pam Bornheimer Hill
February 9, 2019 via Facebook
We are remodeling our bathroom & I wanted a stained glass window, found this place on Google and since they are from my home town of San Diego, thought I would give them a try. Haven't gotten my window yet but it is on the way, pictures look absolutely beautiful and I can't wait. Unfortunately right now we are having a blizzard of a snow storm with a foot of snow, so it will be awhile before I can install. Will post pictures for sure. Thank you Derek and Rae
Susie Zhang
April 8, 2019 via Facebook
super designs and very good reputation !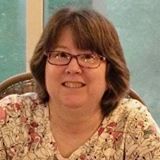 Beth Meiser
April 18, 2019 via Facebook
We have a total of 9 stained glass panels from Stained Glass Windows.com that are around our indoor pool! This company was great to deal with & custom design whatever we wanted!! I recommend them highly!!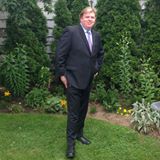 John Raleigh
May 4, 2019 via Facebook
This company is wonderful to work with, an absolute dream. At first I was a little hesitant because they're on the west coast and I'm on the east coast. I was quoted prices around by me and this place was a quarter of the cost; so I was a little reluctant at first but this studio did absolutely amazing job. Hands down if you're looking for stained glass this is the place you want to go too. It may take them a little time to get it done but realize art can't be rushed.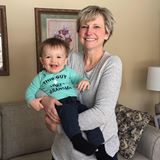 Linda Rydbom
July 11, 2019 via Facebook
We ordered two octagon stained glass windows for our two bathroom remodels. They turned out very beautiful and added the perfect accent to each of them. They were shipped across the country and came very well packaged each time. Derek was very prompt with his reply to my frequent questions. We couldn't be happier and we highly recommend them!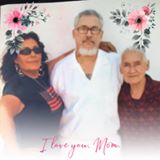 Amalia Aleman Martinez
October 8, 2019 via Facebook
BEAUTIFUL ARTWORK IS AMAZING AWESOME DEFINITELY A PLUS ❤️❤️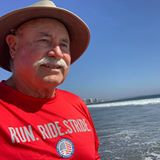 Wayne Strickland
February 20, 2020 via Facebook
Picking up this custom beautiful stained glass window with the Coronado Bridge and my sailboat Wayne's World and it even has the sail number 594 on it. Can't wait to get it tomorrow morning. Great job StainedGlassWindows.com👏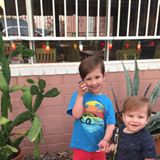 John Dews
April 15, 2020 via Facebook
Derek is great to work with. Listens to understand the project, as well as the details desired in the art piece. Quick in responding to online inquiry, and gets draft samples out in short order. Provides lots of options, and tweaks until it's perfect. Dimensions, colors and subject totally custom to customer specs. Top quality. It is the focal piece in a 450 cf custom design/build Wine Room in our home.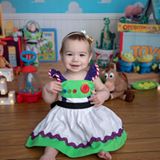 Jessica Winquist
February 18, 2020 via Facebook
Amazing artistry, extreme patience, professional service!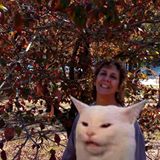 Judy Tulos Chappelle
May 6, 2020 via Facebook
Excellent communication, window shipped extremely well.
Find the Stained Glass window of your dreams
Search Windows for Residential Use
Get Inspired! Navigate our Stained Glass Windows catalog
We can customize any window you like in your desired shape, color or size
Wide Range of Designs
Shop Stained Glass windows by Theme
Stained Glass for Homeowners
Get ideas for Specific rooms in your house
There are some things that remain in vogue forever and decorative stained glass is one of them. If you're renovating or building a new home, let's talk. You're sure to fall in love with our affordable, customized, handmade stained glass options.
Search Windows for Commercial Use
Stained Glass Windows for Religious, Commercial Purpose
We can Start from Scratch or Simply Redesign Your Establishment!
Our stained glass panels have the power to inspire emotions of joy as well as reverence. From commercial establishments to religious ones, we cater to your demands with equal zeal. Check out our handcrafted stained glass options for a theme of your choice.
Custom, Made-to-order Stained Glass Windows
Timeless design
Our authentic stained glass windows will last for centuries to come. When you purchase one of our custom creations, you not only beautify your home, you invest in an heirloom your family will cherish for years to come.
Love at first sight
You will fall in love with our custom hand-crafted, leaded stained glass windows, doors & domes. They make the perfect addition to any decor, adding elegance, tranquility and beauty to your home.
Custom patterns
We can model your leaded stained glass to match the current decor in your home, or design you an original pattern from scratch. We work closely with each of our clients, through each step in the custom-creation of their own special masterpiece.
:
Free Shipping
We offer free shipping to the continental U.S. on all stock-sized items purchased on our website (Does not apply to custom sized panels).
New Product Available!
Open up your space to more light without sacrificing privacy

Want to offer Stained Glass to your clients?
Turnkey Program For Industry Partners
We value industry partners like you and have reasonable prices and quick lead times. Connect with us today no matter where you are in the country, we ship nationwide!
Recently Completed Projects
We have built our reputation on exceptional customer service, the work of our master craftsman, and the atmosphere, beauty, and enjoyment our windows bring to the homes, offices and businesses of our clients.