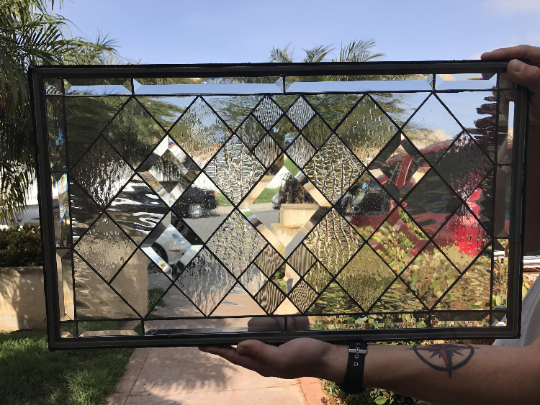 The "Sugarloaf" Beveled & Stained Glass Window Panel
$445.00
Product Summary
Item number: #15820
24 x 18 in
Hand-crafted stained glass
Made to order
Free U.S. shipping on this item*
100% hand cut & soldered stained glass panel made inch by inch
This panel is too large to hang so it is made to be mounted.
We also can frame and insulate it or make it any size you may need. Custom designs welcomed!
Learn about installation options
---
A quick one minute introduction to our company!
Product Description