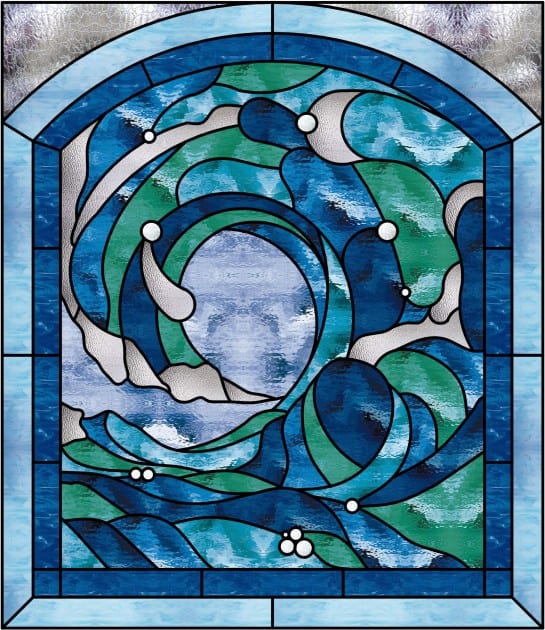 Beautiful Cresting Ocean Wave #2 Stained Glass Window Panel
$515.00
Product Summary
Item number: #7860
20 x 26 in
Hand-crafted stained glass
Made to order
Free U.S. shipping on this item*
100% hand cut & soldered stained glass panel made inch by inch
The stained glass comes with hooks, chain and hardware to easily suspend this panel in your window with ease.
This panel can be ordered with no hooks on request so it may be mounted.
We also can frame and insulate it or make it any size you may need. Custom designs welcomed!
Get up close to the ocean and you'll see it's not just one shade of blue. It's rich with both deep and light blues plus plenty of sea green thrown in for good measure. Our beautiful cresting ocean wave is the second in our series of ocean waves, adding a cool ocean touch to your home.
Choose it for bathrooms, spas, or outdoor patio decks to bring your love of the ocean on shore.
Learn about installation options
---
A quick one minute introduction to our company!