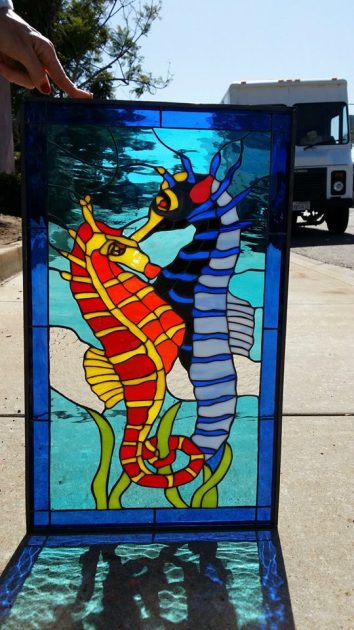 Colorful Seahorses Leaded Stained Glass Window Panel
$499.00
Product Summary
Item number: #7076
18 x 26 in
Hand-crafted stained glass
Made to order
Free U.S. shipping on this item*
Cozy seahorses!
A seahorse couple is nestled together deep in the ocean. The vibrant blues, along with the bold red, and green accents makes this beautiful stained glass window panel perfect for those who have a fondness for marine life.
Learn about installation options
---
A quick one minute introduction to our company!
Product Description